Have a story idea?
Email the editor: mzboraj@wiley.com
UPCOMING EVENTS:
05.18 & 05.19.2015 - Advanced HACCP/HARPC Certification (Logan, Utah)
05.19 - 05.21.2015 - Food Microbiology Short Course (University Park, Penn.)
05.20.2015 - Seafood HACCP Segment II Training (Boise, Idaho)

EUPDATE NEWS EXCLUSIVE
FSS Tackles Key Issues Amidst Baltimore Unrest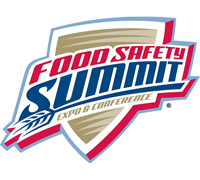 Despite nightly curfews and the threat of riots, the Annual Food Safety Summit went off smoothly last month at Baltimore Convention Center. More than 1,200 professionals attended, including representatives of 160 exhibiting companies. This year's summit featured dozens of seminars and workshops on recurring themes such as implementation of FSMA, integrating the nation's food safety system, and detecting/preventing food fraud and intentional adulteration.
ADVERTISEMENT
Free Webinar - Your Team Wants a Better Food Safety Plan
Each year, approximately 50 million Americans (1 in 6) get sick from foodborne disease and 3,000 die as a result. The fact is, employees understand the importance of delivering on your food safety plan and want to work in a clean, safe environment. Sometimes, that simply is not enough. Gaining commitment to a food safety plan begins with leadership that builds and maintains a culture of food safety. Combined with solid education, resources, and training, your food safety plan can be the one that your team and your customers deserve.
Thursday, May 21, 2015
12:00 PST | 15:00 EST
Click here to check the time in your own country >>>
EUPDATE NEWS EXCLUSIVE
FDA Recommends Reductions in Fluoride Added to Bottled Water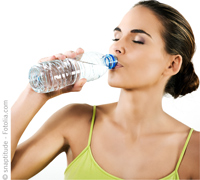 A new FDA recommendation advises reductions in the amount of fluoride added to bottled water. The agency is suggesting that manufacturers not add fluoride to bottled water at concentrations greater than a maximum final concentration of 0.7 milligrams per liter. The recommendation is based on recent U.S. Public Health Service update of its 1962 Drinking Water Standards related to community water fluoridation.
ADVERTISEMENT
Free Access to Food Quality & Safety Whitepapers and Videos
Get the latest information on trends and important topics for all your food quality and safety needs—view videos and download whitepapers for FREE!
Example of topics include:
•Training/Educating Employees
•Risk Management
•Enterprise Resource Planning
•Traceability
•Microbial Testing
FROM LAST WEEK'S EUPDATE
USDA Spends Big Money on Food Safety
More than $5 million in grants from the USDA's National Institute of Food and Agriculture will support a major research partnership led by the University of California-Davis, aimed at reducing bacterial contamination in produce.
FROM APRIL/MAY ISSUE OF FOOD QUALITY & SAFETY
Properly Outfitted Loading Docks
At almost every level of food supply chain—from processing and manufacturing to distribution—loading docks play a significant role in bringing fresh, safe food to consumers. However, there are a host of potential threats related to dock operations that businesses need to address, from cold chain integrity and contamination issues to cargo theft and even terrorist threats.
FROM APRIL/MAY ISSUE OF FOOD QUALITY & SAFETY
Moving Towards FSSC 22000 Certification
At a global level, ISO 22000 provides the specification for an international management system for food safety across the supply chain. Tailor-made for the food manufacturing and packaging industry, FSSC 22000 provides the specifications necessary to build on ISO 22000 and meet the standards set by the GFSI Guidance Document.