Have a story idea?
Email the editor: mzboraj@wiley.com
UPCOMING EVENTS:
06.12.2015 - Internal Auditor for GFSI (Burbank, Calif.)
06.16 - 06.18.2015 - Microwave Power Symposium – IMPI 49 (San Diego, Calif.)
06.30 & 07.01.2015 - Food & Beverage Plant Automation, Networking & Data Integration Congress (Houston, Texas)

EUPDATE NEWS EXCLUSIVE
Labeling Changes for Mechanically Tenderized Beef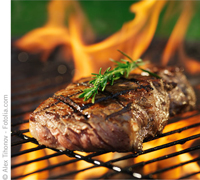 New requirements from the USDA require that raw or partially cooked beef products be labeled if they have been mechanically, blade, or needle tenderized and that cooking instructions for safe preparation be included. The FSIS accelerated the effective date of this change because of its public health significance.
PRODUCT SPOTLIGHT
Bio-Rad iQ-Check Solution – See it at Booth 4623 at IFT 2015!
Come by Booth 4623 at the IFT annual meeting and food expo in Chicago and see what happens when the power of automation meets real-time PCR.
Designed for maximum flexibility, our automated system optimizes the complete menu of validated iQ-Check real-time PCR food pathogen detection kits, fitting seamlessly into your existing workflow without disrupting it. The iQ-Check Solution is easy to use and provides fast, high quality results with validated manual and automated protocols.
For more information, click on the image to be taken to our website or email us at FoodScience@bio-rad.com
EUPDATE NEWS EXCLUSIVE
New Government Certification for GMO-Free Foods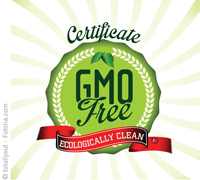 In the midst of a lively public debate over the labeling of genetically modified organisms in food products, the USDA revealed that it is developing a voluntary government certification for foods free of genetically modified ingredients. Bacteria, including E. coli 0157:H7, can be introduced through penetration by needles and other devices when tenderized.
FROM PREVIOUS EUPDATE
Animal Welfare and Food Safety
A regulatory change proposed by USDA FSIS will, if enacted, provide for more humane treatment of veal calves presented for slaughter and should also have a positive impact on food safety. The rule change would improve industry compliance with the Humane Methods of Slaughter Act and make the rule consistent with those enforced for adult cattle.
ADVERTISEMENT
Free Access to Food Quality & Safety Whitepapers and Videos
Get the latest information on trends and important topics for all your food quality and safety needs—view videos and download whitepapers for FREE!
Example of topics include:
•Training/Educating Employees
•Risk Management
•Enterprise Resource Planning
•Traceability
•Microbial Testing
FROM APRIL/MAY ISSUE OF FOOD QUALITY & SAFETY
A?denosine triphosphate (ATP) is the principal energy source for cellular processes. When cellular activity ceases, ATP is naturally depleted through a combination of autolytic enzyme and bacterial action that sequentially degrade ATP into smaller nucleoside and purine end products starting with adensoine diphosphate and following progressively through adenosine monophosphate, inosine monophosphate, Inosine, and hypoxanthine respectively.
FROM APRIL/MAY ISSUE ONLINE EXCLUSIVES
SAFE: A Self-Sustaining Platform for European Research
Active for 13 years, the European Association for Food Safety, the SAFE consortium, bills itself as a platform of research bodies. "Our 10 organizational members include institutes, universities, and national and international societies and research groups and departments within these institutions," says Katherine Flynn, PhD, SAFE's scientific secretary.